Remember me???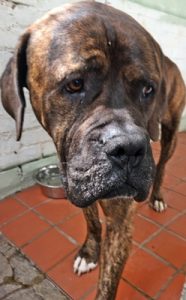 Here's an update on Smooch the mastiff who was brought into us via the St Helens dog wardens on 24th June. Unfortunately Smooch was not ID chipped and nobody came forward to claim him.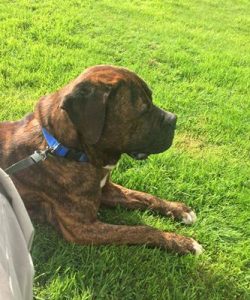 After his 7 day period he was assessed by the vet and then neutered. Smooch was then rehomed on 7th July to a family that live on a farm!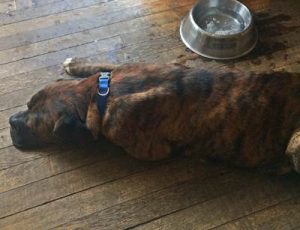 His new owners have kindly kept in touch with us and given us regular updates on his progress and also sent us a few pictures.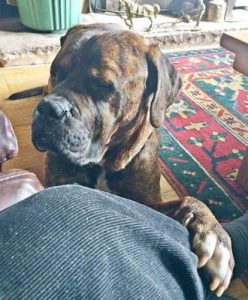 It's great to see Smooch settling into his new life so quickly!
We look forward to staying in touch with his new family and seeing his progress!